Luxury Vehicle Veteran Joins Rolls-Royce Québec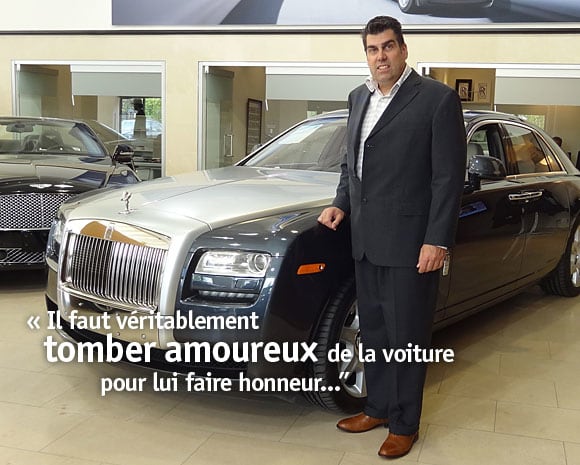 Montreal, May 13, 2013 - After 32 years of advising elite clients during their luxury vehicle purchases, Mr. Kelly Strong is joining Rolls-Royce Québec as Director of the Luxury-Exotic & Pre-Owned division.
Having spent three decades working alongside the industry's most demanding customers, Mr. Strong has developed a bold, distinctive approach to luxury vehicle sales. "I believe that anything you do in life, you have to do it with passion. It has to come from the heart", explains Mr. Strong. "You have to fall in love with the car, and only then can you do it justice when you're presenting to a client."
While Mr. Strong is used to being surrounded by luxury vehicles - having represented top tier Mercedes-Benz models and Lamborghini cars for years - the Rolls-Royce brand holds a special place to him. "It's the greatest automobile in the world. For the last 100 years it's been recognized as an icon, the very epitome of luxury automobile."
Mere days after his nomination, Mr. Strong is already working on creating a distinctive dealership experience. "We want to create an authentic, no-pressure environment where Rolls-Royce specialists and clients can engage in an honest conversation, from one luxury vehicle enthusiast to another."
Customers interested in meeting with Mr. Strong are welcome to contact him directly:
Kelly Strong
Director of the Luxury-Exotic & Pre-Owned Division
T 514-738-3030, ext. 5207 / M 514-358-0092
kellystrong@rolls-roycemotorcars-quebec.com