NATIONAL LUXURY VEHICLE SALES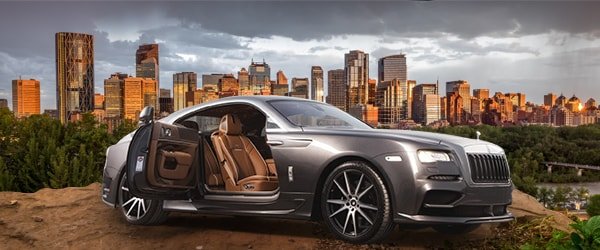 Delivering outstanding luxury vehicles to the most demanding customers, from coast to coast
If you're looking for a specific luxury or exotic vehicle, you shouldn't limit your options to just what your local dealership has available. Wherever you are in Canada, you can enjoy the outstanding collection of Rolls-Royce Motor Cars Québec vehicles.
Unmatched choice of ultra-luxury vehicles - all makes and models
As one of the largest ultra-luxury automotive dealerships in Canada, Rolls-Royce Motor Cars Québec has access to an unmatched choice of specialty colours and rare special editions of performance cars. Our extensive network of partners and close relationship with manufacturers allows us to track down any vehicle you're looking for - no matter how exclusive.

> View Our Prestige Pre-Owned Inventory
Delivering luxury vehicles nationally
Don't let our Montreal address mislead you: we deliver vehicles from coast to coast and have customers in major Canadian cities like Toronto, Vancouver, Calgary and Edmonton. If we have the perfect vehicle for you, we'll transport it anywhere you need.
What's the vehicle of your dream? Simply fill out the form to your right and I will personally contact you to help you find it.
Regards,