KARMA AUTOMOTIVE CELEBRATES THE OPENING OF ITS NEW DEALERSHIP IN MONTREAL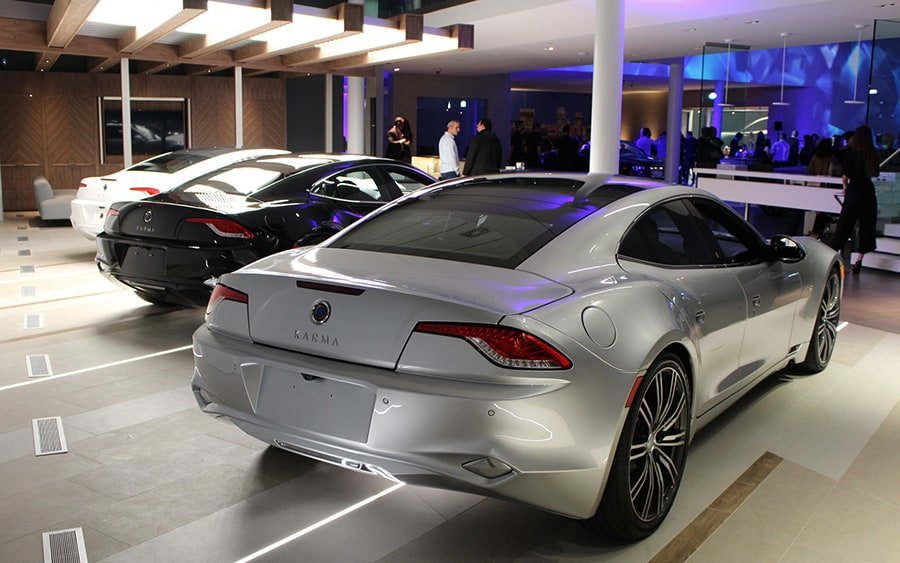 The Karma Revero luxury sedan will benefit from a new showroom floor in Montreal, as Holand Automotive, which sells the brands Karma and Rolls-Royce, has just put the finishing touches on an 80,000-square-foot dealership.
It's also the first showroom to present the Karma Consumer Interface in all its glory, which will display the inspiration behind the choice of materials, textures and colours used to create each Revero. The dealership features large glass panels that, according to the brand, provides a smooth transition between the outside and inside, true to the open-air lifestyle of California, where Karma Automotive's headquarters are based. The design is complete with architectural wood slats and other natural elements.

"The Holand team has done an incredible job with their new showroom," cited Jim Taylor, Karma Automotive Chief Revenue Officer. "The new Karma display truly captures the essence of our brand and provides the Holand team with the tools they need to properly share the Karma story with luxury car buyers."

The Karma Revero is an extended-range electric luxury sedan, equipped with two electric motors that produce a combined output of 403 horsepower and 981 pound-feet of torque. Its 21-kWh battery allows for an EV driving range of up to 80 kilometres. Under its hood lies a turbocharged, 2.0-litre four-cylinder engine that acts as a generator, which sends energy back into the battery pack and provides a total driving range of 480 km, according to the brand's estimations. In Canada, the Revero starts at $149,000 before freight and delivery charges of $1,800.

The new Karma Montreal dealership is located at 8525 Decarie Boulevard, on the corner of Highway 40 and Decarie Expressway.