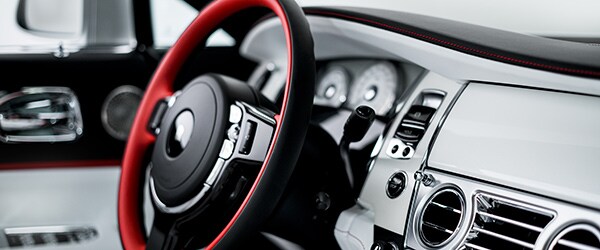 With Rolls-Royce Trained Technicians, your luxury vehicle is in good hands
There's a lot more to high-end vehicle maintenance than just changing oil and tires. When clients trust the Rolls-Royce Motor Cars Québec Service Department with their exotic or luxury vehicle, they expect nothing less than absolute perfection in the experience we provide. 


I'm proud to say we live up to that promise every day.


In an impeccable work environment, your vehicle will receive respect and care that are worthy of its value. Our Service Technicians are trained to exceed the most demanding standards - Rolls-Royce standards - in return for the privilege and sheer pleasure of working on some of the greatest cars in the world. 


All brands and models are welcome inside our workshop. Our Service Technicians have extensive experience providing maintenance on luxury vehicles such as Audi, BMW, Lexus and Mercedes-Benz, as well as exotic European brands like Bentley, Ferrari, Lamborghini and Porsche. 


If you have specific requests - such as having your vehicle picked up and returned at your location - I invite you to contact me directly to discuss it. For clients like you, anything can be arranged.


To book your appointment, simply fill out the form to your right and I will personally contact you to confirm the date and time of your visit.


Have an Outstanding Day,
  
 David O'Shaughnessy
After-Sales Manager


T 514 738-3030




M 514 318-8816


> Send email